The Louise Arthur League for under 11, under 13 and under 15 was back for 2018 over the weekend, with bumper turnouts for the opening fixtures of four earlier on Saturday at Carmarthen LC & Hereford LC...
Following an extremely busy winter season of cross country and indoor action up and down the country, the wind, rain and mud was replaced by the return of the track and field athletics summer campaign over the weekend.
The month of April has already seen the Swansea Harriers Open Meeting and two Youth Development League matches for under 13, under 15, under 17 and under 20 all held at Swansea University Athletics Track.
Earlier today on Saturday (5th May); hundreds of children from eighteen junior Welsh clubs took to the track and the runways for the first time this year at two venues to represent their club at the opening Welsh Junior League / Louise Arthur League fixtures. They took place at Carmarthen Leisure Centre and further East up the M4, at Hereford Leisure Centre.
At the end of the season in August, clubs will go forward to the cup and plate finals to be held this year at Swansea. This was the beginning of the road to the final...
The Louise Arthur League, for those not aware, has gone from strength to strength with around 500 athletes competing in each event in 2017. It's given children of all ages between under 11 and under 15 age groups the opportunity to compete in a friendly league alongside other runners from across South and Mid Wales. The Louise Arthur League is split into two leagues:
West: Carmarthen Harriers; Barry & Vale Harriers; Pontyclun AC; Brecon AC; Neath Harriers; Pembrokeshire Harriers; Bridgend AC; Llanelli AC and Swansea Harriers
East: Aberdare VAAC; Blaenau Gwent AC; Cardiff Archers; Cardiff AAC; Cwmbran Harriers; Hereford & County; Newport Harriers; Rhondda AC and Rhymney Valley AC
Once again in 2018, Carmarthen's Johnstown track was the first venue of four as Carmarthen Harriers hosted the opening round in the West and welcomed our friends from the other eight clubs. We were delighted to have our event sponsors Bwydydd Castell Howells Foods LTD on board at the weekend's fixture and grateful for their continued support and contribution.
Held on a perfect sunny Saturday for athletics (total opposite to what was experienced a few years back at the same venue!) there was an action packed day of competition on the track and the field in the space of just over six hours, once the early morning foggy conditions cleared.
Starting at 11:00am with the hurdles and hammer events and using a brand new timetable for the 2018 season, the track then went on to the distance 1500m races before the ever popular 75m and 100m sprint categories. At half way was the 800m then back to a variety of sprint age group races including the 150m, 200m and 300m. The programme on the track then concluded with the 1000m walks and sprint relays.
The field was just as busy with all corners of the venues filled with throwers and jumpers. The hammer, javelin, long jump, shot, pole vault, discus and high jump were available for most age groups.
While for some it is their sixth and final year at the event at under 15 level, for many others particularly the under 11's, this was their debut competition and a chance to show what they can do while trying out now disciplines at the same time.
Carmarthen athletes Match 1 05.05.18:
Under 11 / O Dan 11: Ellie-May John, Soffia-Mai Davies, Lili Collier, Casi Gregson, Martha Morgan, Nia Seren Thomas, Ruby Skone, Luisa Reid-Thomas, Alfie Pryor, James Sloyan, Alex Coles, Macsen Toogood, Llion Davies, Cai Allen, Tom Williams, Aron Hedd Jones, Liam Upton-Boorman, Aron Bowen
Under 13 / O Dan 13: Milly John, Mati Morgan, Jessica Lee, Sophia Reid-Thomas, Megan Roberts, Mari Collier, Keira Carmody, Chloe Hale, Bessy Hill, Gwenllian Jones, Amy Greatrick, Frances Mackie, Maddie Jones, Cordelia Walker, Elen Williams, India Skone, Efa Vardill, Harri Howells, Dion James, Llew Vardill, Tygan Davies, Finn Best, Ifan Bowen, Jack Thomas, Rogan Cox, Zac Elvy, Iwan Thomas, Huw Cressey-Rodgers, Kacper Krawcewicz, Owain-Hari Davies
Under 15 / O Dan 15: Sadie-May Mason, Emma Adams, Swyn Dafydd, Ellie Loweth, Bethany Davies, Phoebe Davis, Gwennan Wright, Rosie Megrath, Nia Williams, Ioan Collier, Frank Morgan, Liam Edwards, Dafydd Jones, Morgan Batten, Joshua Morse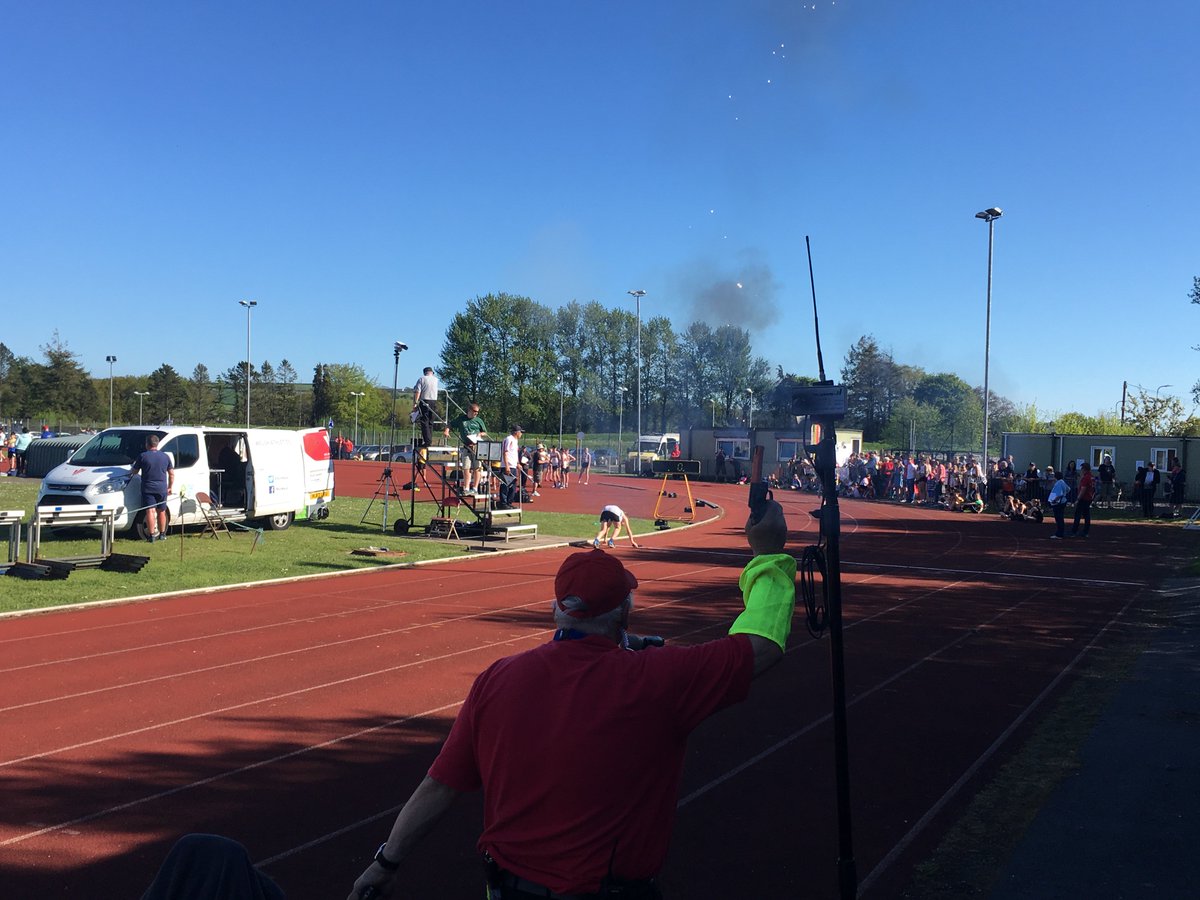 Hosting a match required a lot of support and hard work from individuals, thank you to all the Carmarthen Harriers parents and officials who helped out on refreshments, team management and officiating, some staff and volunteers who were at the venue for nearly 12 hours! Great team effort.
Well done to all the athletes who took part / Da iawn i bawb wnaeth cymryd rhan. We hope all athletes, officials, spectators and parents from our visiting clubs Barry, Bridgend, Brecon, Neath, Swansea, Pontyclun, Llanelli and Pembroke enjoyed their visit to the Carmarthen Leisure Centre track.
Lost property left: Cup & Plate final jumper; sunglasses, Brown sleevless jacket; pair of adidas spikes; black spikes; Turquoise fleece hoodie and pair of crantbury leggings; please contact This e-mail address is being protected from spambots. You need JavaScript enabled to view it on lost properly queries.
LOUISE ARTHUR LEAGUE 2018 FIXTURES / DIGWYDDIADAU LOUISE ARTHUR LEAGUE 2018
Sunday 3rd June / Dydd Sul 3ydd Mehefin: Welsh Athletics Junior League West Fixture 2 @ Neath
Sunday 3rd June / Dydd Sul 3ydd Mehefin: Welsh Athletics Junior League East Fixture 2 @ Cardiff
Saturday 30th June / Dydd Sadwrn 30ain Mehefin: Welsh Athletics Junior League West Fixture 3 @ Brecon
Saturday 30th June / Dydd Sadwrn 30ain Mehefin: Welsh Athletics Junior League East Fixture 3 @ Newport
Saturday 28th July / Dydd Sadwrn 28ain Gorffennaf: Welsh Athletics Junior League East Fixture 4 @ Newport
NOTE NEW DATE - Saturday 28th July / Dydd Sadwrn 28ain Gorffennaf: Welsh Athletics Junior League West Fixture 4 @ Swansea
Sunday 12th August / Dydd Sul 12fed Awst: Louise Arthur Gerald Codd Competition @ Haverfordwest
Saturday 18th August / Dydd Sadwrn 18fed Awst: Welsh Athletics Junior League Plate Final @ Swansea
Sunday 19th August / Dydd Sul 19eg Awst: Welsh Athletics Junior League Cup Final @ Swansea
RESULTS / CANLYNIADAU: LOUISE ARTHUR LEAGUE WEST ROUND 1 @ CARMARTHEN (DELAYED)
RESULTS / CANLYNIADAU: LOUISE ARTHUR LEAGUE EAST ROUND 1 @ HEREFORD
Elsewhere...from Carmarthen up to Ceredigion...The Red Kite Challenge Fell Mountain Running race was back at Devils Bridge in Aberystwyth, where competitors took on a formidable mountain race that included steep trails and a final descent that tested the nerves of all the athletes. It was also the West Wales Trail Running and Welsh Championships for under 15, under 17, under 20 and senior age groups. In addition, the under 17 was a trial for the World Youth Challenge to represent Wales in mid June.
First off was Maddie Morgan in the under 15 girls where she was the first West Wales home in seventh position (14:03). In the under 17 girls age group, Dwynwen Davies was 10th (24:55) and Grace Page in 12th (28:27)